Phiateam PT-810 USB Bluetooth Music Audio Receiver
Rs.

600
Rs.

600
( % Off )
Check availability at:
* For Indian Pincodes only
Phiateam PT-810 USB Bluetooth Music Audio Receiver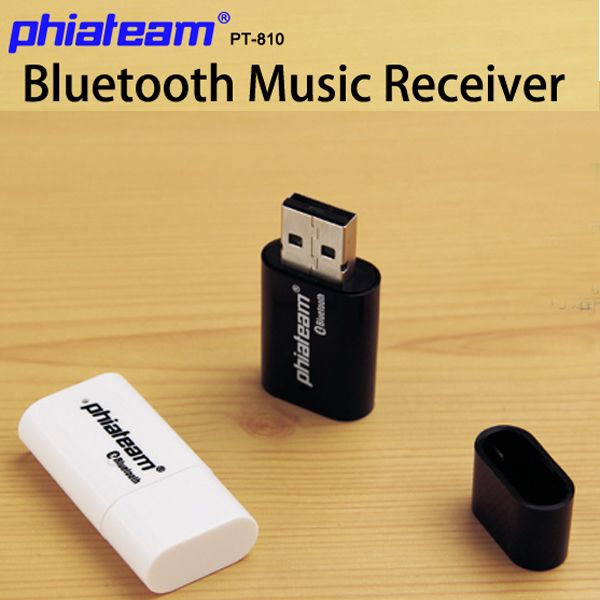 Description:

The Phiateam PT-810 is a simple and practical mini USB Bluetooth music receiver, which is a simple way to give you the freedom of listening to your music loudly from your mobile device without clutters of wires. It can be connected with your mini speakers or home audio system through the included 3.5mm audio cable, and let ordinary speakers instantly become wireless Bluetooth stereo audio music speakers to play music wirelessly from your Bluetooth-enabled devices such as iPhone, iPad, Samsung, other smart phones and tablet PCs, etc. With compact size and easy to use, it is really a wonderful USB Bluetooth music receiver for choice.
Product Features:
1. It can change the wired to wireless and normal speaker to wireless Bluetooth speaker.
2. It can match cellphone and ipad which have Bluetooth, then achieve wireless speaker.
3. It can transform the music in the audio equipment to wireless playing music.
4. Large compatihility it can match cellphone and computer with Bluetooth, and also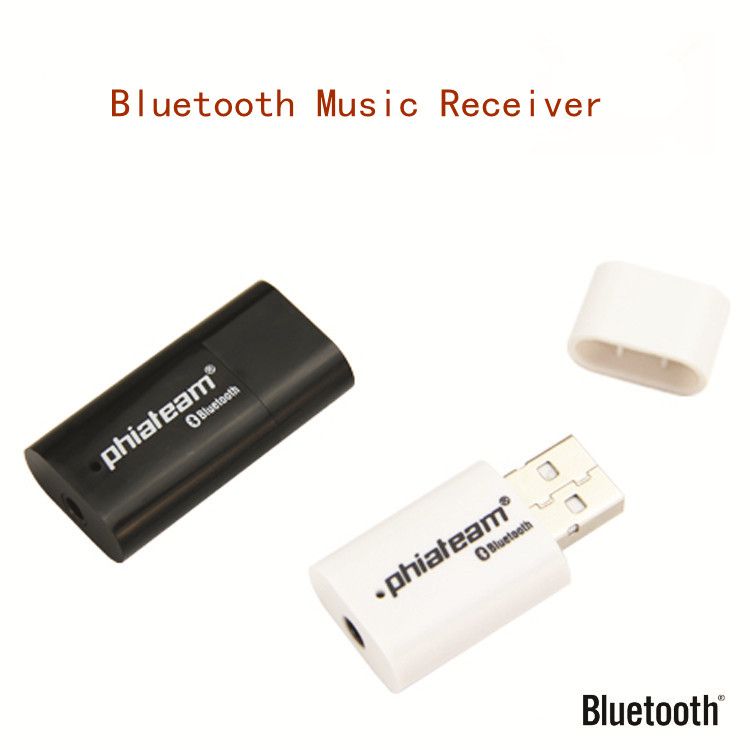 Product Information:
Working frequency : 2.0MHz
Transmission rate : 2.0Mbps
Bluetooth pairing code: 0000
Color :Black/White
Bluetooth :2.0+EDR
Connectors :USB
Package Contents :
1*Bluetooth Music Receiver
1*3.5mm Audio Cable (31cm)